The ELOCEN Group's core leadership team is comprised of Program and Project Management professionals who collectively offer more than 90 years of experience in the field. With backgrounds in architecture, engineering, construction, and business management, our highly qualified team puts the programmatic needs of our clients at the forefront. Breadth and depth of technical knowledge coupled with extensive networks, allow our team to effectively and efficiently meet the needs of clients. A high level of communication and involvement on all projects is an integral component to our teaming approach ensuring client satisfaction and long-lasting relationships.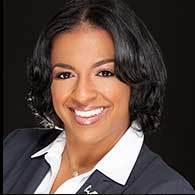 Principal/CEO
Necole Parker is the CEO and Founder of The ELOCEN Group, a work-flow process leader in providing innovative client solutions. Since forming ELOCEN, she has expertly managed/overseen project lifecycles from start to finish, comprised primarily of new construction and renovation projects. This has resulted in securing numerous notable clients, growing the company in both scale and capacity, and achieving significant revenue gains.
With 21 years of comprehensive Program & Project Management experience, Necole continues to build synergistic relationships that create value for each of ELOCEN's respected customers. Professional excellence, integrity, and a willingness to go the extra mile every time defines who she is. For this, industry peers and clients alike have noted her impeccable work ethic.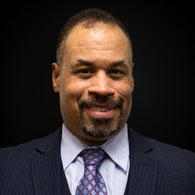 Vice President, Program Operations
Enor Williams is a Construction and Facilities Management veteran, with 25 years of comprehensive vertical and horizontal new construction operations management expertise, and extensive program and construction management business development proficiency, and team leadership and strategic partnerships development. A proven leader in Facilities Department fiscal oversight, development, and operational budgeting, Enor's knowledge depth encompasses the Government, Education, Healthcare, Aviation, Water/Wastewater Treatment, and Roadway & Bridges sectors.
As Vice President, Program Operations, Enor provides daily executive management, oversight, and quality control for all of the company's daily program operations, ensuring companywide profitability, growth, and expansion.
Director, Finance
Alex Bryan has over 20 years of experience in cost, managerial, and public accounting in the tax, audit, consulting, retail operations, and public/private entity disciplines. Specializing in strategic business model restructuring, his focused efforts have resulted in improved operations, reduced costs, and increased net income. He also possesses substantial system design and implementation, financial reporting, modeling and compliance mastery.
As Director, Finance, Alex oversees all financial systems, reporting, budgeting, forecasting, audit management, job costing, vendor relations, and taxation.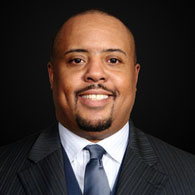 Director, Marketing & Sales
Christopher Powell is an established Business Development professional, with over 25 years of experience, successfully obtaining and managing multiple Facilities Logistics and Operations contracts. As an industry leader in the Federal Contracting marketplace, he has secured more than $125 million dollars in federal contract awards.
As Director, Marketing & Sales, Chris is responsible for managing the company's Business Development, Marketing, and Sales activities.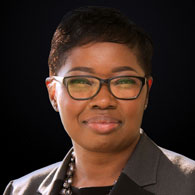 Director, Administrative Operations
Alvina Coleman is a Human Resource, Compliance, and Operations professional, with over 20 years of demonstrated experience. Her process improvement, research, and implementation acumen has resulted in streamlined efficiencies, documented policies/procedures, and increased productivity within all functional area responsibilities.
As Director, Administrative Operations, Alvina is responsible for policies and procedures implementation, benefits administration, recruiting, onboarding, employee relations, ongoing professional development, and office management.